Change in organisations is rooted in three key areas that affect all businesses across geographies and market areas:
Intense competition
The pace of IT development and digitisation
Increased internationalisation
The 3 factors affect the need for change in the organisation because they break down familiar frameworks and require us to "reframe" our understanding of change processes across business strategies, industries and country boundaries. This requires new knowledge, a new approach and new patterns of action. The sceptic will equate organisational change with uncertainty, doubt and confusion, but it is perhaps better to look at it from a different perspective. Change in organisations represents a great potential – provided that one understands how and why change management is changing.
The 4 phases of organisational change
Overall, change is moving from an idea of systematic action behaviour to being value and relevance based. That transition is best explained through 4 phases that help you to a greater understanding of the movement of organisational change:
3. From burning platform to relevance
The burning platform as a focal point for organisational change is no longer sufficient. With increased competition and greater transparency, urgency has lost its impact, and instead higher demands are being made for change communication to be purposefully relevant to the individual employee. There is often a difference between what top management and individual employees find relevant. If the employee believes that the change in the organisation is not relevant to him, the employee will, in the worst case, disconnect from the change process altogether.
4. From terminal to steady state
Change in organisations has long been seen as a journey with an end point, after which there is room to exhale. But organisational change today is much more about moving from one stable state to another in order to maintain a favourable change dynamic – while maintaining a crucial balance between what is stable and what needs to change. If everything changes, employees lack a familiar point of reference, which is why communication about what remains during the change is also absolutely essential to the process.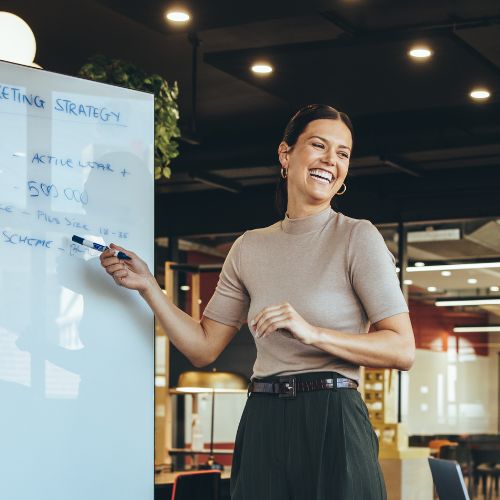 Want to read more about change management?
People & Performance has been working with change management for over 15 years and in this guide we provide a review of what lies behind the concept and answer some of the most relevant questions about change management.
We are each on the ground at both Danish and international companies, training their leaders to manage change.