Tailor-made leaership development
Effective and profitable learning engages, motivates and is rooted in everyday life
At People & Performance we see effective learning as a process that requires commitment and participation across the organisation; from the participants, their managers and their employees. This involvement is necessary to ensure that new knowledge takes root, regardless of what the goal of the learning is. In order to ensure involvement at several levels in the organisation, we have developed our own unique approach to learning, which we call LEAP. The LEAP learning process is used on all our development courses and stands for Learn, Enable, Activate & Perform.
With the LEAP learning process we can optimise for example onboarding of new employees, working with change processes, leadership development, sales training, etc. and make sure that the participants use what they have learned when they return to the workplace.With a training course specifically tailored for the individual organisation, we can optimise the training and achieve the best possible results.
The learning process can be supported by an online learning platform where participants can interact with each other, their leaders and their coaches, and where they can inspire, challenge and support each other's development and work.
The LEAP learning process ensures that all participants on a course are involved, motivated and engaged, which will enable them to implement what they have learned in their work. In this way, what is learned takes root in the participants and in the organisation and that is how 'we make it stick'.
Do you want to know more about LEAP?
"We develop and deliver tailor-made leadership development, where leadership and business development are inextricably linked and two sides of the same coin. We get to do this because our tools and processes are based on research and translated into tools that work. We design our courses to combine learning, requirements for action and follow-up on results. We call it LEAP – Learn Enable Activate Perform – a learning approach that clearly sets us apart in the market, and that creates lasting behavioural changes with our customers."
We change business impact and make it stick
Meet our People 
…& their performance. We are a team of dedicated thinkers and doers all working hard to develop people and their businesses. Determined at heart we change business impact and make it stick!
Guide: From change management to leading change
People & Performance has been working with change management for over 15 years and in this guide we provide a review of what lies behind the concept and answer some of the most relevant questions about change management.
We are each on the ground at both Danish and international companies, training their leaders to manage change.
LEADERSHIP DEVELOPMENT
Do you use competence development strategically? Is your leadership training effective enough? Or are your leadership courses a waste of money? In our experience, effective learning and development happens when you apply the right learning approach for the situation at hand. We work with leaders at all levels. We have extensive experience designing and implementing leadership development courses, including individual leadership development courses, management group development and leadership academies.
Performance Culture
Do you spend your time and efforts correctly? And are you busy doing the right things? Most companies have implemented methods and processes to ensure follow-up on business goals, but have you also clearly defined which behaviour you expect of your employees?
TALENT ASSESSMENT
Have you identified the talents for future key positions, and is your talent development rooted in the company's culture and strategy? Is there a clear answer to why your company needs to focus on talent development? Once this is settled, it is important to get an overview of talents and talent development through a company-specific and strategically anchored talent development process.
COMPETENCY DEVELOPMENT
Do you focus on personal and professional development of your key employees? The skilled specialist focuses on knowledge acquisition and new developments within his/her field of expertise, and this is vital for the organisation to succeed with key business processes. It may, however, be necessary to fine-tune the employee's efforts to ensure that you are all headed in the same value-creating direction or to focus on personal development to benefit the business.
TEAM DEVELOPMENT
Developing a team requires the team members to understand why they need to work together. The team members must be able to see the need for diversity in the team's approach to its tasks, and they must accept each other and recognise the skills each of them bring to the team. When this is in place, the foundation for obtaining synergies in the team's work is in place. It is not about you and me – it is about us and what we do and accomplish together.
DIVERSITY & INCLUSION
Companies that embrace diversity and inclusion at all levels and aspects of their organisations statistically outperform their peers! We apply knowledge and resources from all of our five business areas when consulting companies towards sound diversity and inclusion. We strategise, analyse, recruit, include, retain and manage your diversity!
Extensive experience with strong results
What our customers say
"Our Academy has contributed to our organisational cohesiveness. It has given our specialists and key people a shared understanding of what we stand for and of our vital operating principles. It has provided concrete tools for leading and developing both the business and our employees."
Annemette Jepsen, COO, Global Business Support, Unifeeder

"In all the three organisations where I have worked with People & Performance, they have contributed to lifting the leadership level and made the respective leaders' organisations thrive and deliver. They have built our abilities to handle specific leadership challenges, e.g., distance leadership and leading through change."
Mija Lønvig Frandsen, Group Vice President, Tajco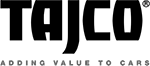 "We have obtained more alignment about leadership and clarity about what the leader role demands. We have developed a better rhythm in the leadership collaboration from the executive committee and into each of the departments. "
Christian Sørbye Friis, CEO, CA Karrierepartner & A-kasse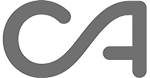 "Our credo is "we say what we do, and we do what we say!" and in our experience, this is also People & Performance's credo, which makes us an excellent match."
Michael W. Andersen, Group HR Manager, A. Espersen A/S
"In cooperation with People & Performance we have succeeded in changing the team's attitude, creating a much better working environment for my employees."
Jesper Ritz, Head of Global Human Resources, LM Wind Power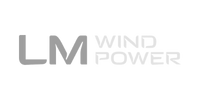 "Our leaders were provided with pragmatic but research-based tools to handle personal leadership in the crisis, leadership of teams and subsequently their business unit. "
Anja Breum, Nordic HR Director, Royal Unibrew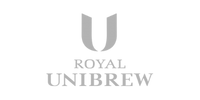 "It is clearly experienced that our project managers realise the importance of their leader role and they become better at thinking of leadership as a criterion for success along with the technology."
Claus Elleman Olsen, Divisionsdirektør, ARKIL A/S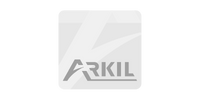 "We have received a very positive response from our participants in the chairman training. They are committed and there is a lively dialogue during the training. "
Karsten Thomsen, Specialkonsulent, Coop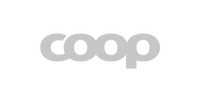 Our leading experts are knowledgeable and straight-talking. Are you ready to read along and become wiser?
Our blog

Danhydra er en af de førende leverandører af tekniske løsninger og udstyr inden for vind-industrien. Virksomheden har mange års erfaring med at...
Let us hear from you so we can have a chat about your strategy, business and leadership development needs.
Feel free to contact us and we will get back to you as soon as possible.
Fill in the form or call us directly