Leadership development programme in CA Karrierepartner & A-kasse

People & Performance has developed and implemented leadership training in CA Karrierepartner & A-kasse with the aim of strengthening leadership and creating a cohesive leadership group that together can realise the organisation's strategy.
Concerning the cooperation with People & Performance, Christian Sørbye Friis, CEO of CA Karrierepartner & A-kasse states:
"The collaboration with People & Performance has been easy and unproblematic. We were not in doubt about whom to choose when we screened potential partners – and that it was the right choice has been confirmed through our collaboration. We experience a down-to-earth and action-oriented approach to leadership, focusing on developing the practices that make things work in real life. There is very high credibility in the interaction with our leaders, which is essential for the development. If leaders doubt the one who teaches leadership, it will bring no change. Credibility comes from experience – and it is evident that People & Performance brings many years of experience in developing leadership to the table."
The leadership development process spanned over a year and has focused on "good leadership", creating common leadership values and an individual leadership foundation for the individual manager. Christian Sørbye Friis says the following about the business outcome of the process:
"We have obtained more alignment about leadership and clarity about what the leader role demands. We have developed a better rhythm in the leadership collaboration from the executive committee and into each of the departments. We have improved our employee involvement and become more deliberate about where, when, and how often. We have developed a shared leadership language, making it much easier to address and decide what to do from a leadership standpoint. We are left with improved clarity when it comes to strategy implementation among our employees. The clarity was created by our leaders, who to a huge degree have taken over the responsibility for driving the strategy realisation as we progressed through the development process."
Christian Sørbye Friis concludes:
"We will recommend People & Performance to the leadership teams who are occupied with seeing a business effect of the development efforts. We deselected others who were more academic in their approach and committed to specific leadership 'schools'. In particular, I will recommend People & Performance because of the tailored and practically applicable approach to the leadership task – both when it comes to strategic leadership, frontline leadership and the alignment between the two."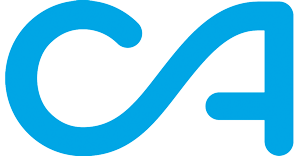 Let us help you develop your organisation
Our approach combines research and experience to make it work in practice. This is possible not least thanks to our excellent trainers with long management experience and our consultants with international experience.
Call or write to us at your convenience and we can discuss your challenges.