DiSC assessments help more than one million people each year to achieve personal development, teamwork and productivity. That is why DiSC has become a popular tool in many workplaces.
But do you really know what DiSC is and what a DiSC profile can be used for? In this article, we explain everything you need to know to understand how you can benefit from DiSC in your workplace.
What is a DiSC profile?
A DiSC profile, or a DiSC analysis as it is also called, is a versatile tool that can be used to understand people's behaviour in specific situations. As a tool, it is easy to use, which also explains the popularity of the DiSC profile in Danish and foreign companies.
A DiSC profile is formed from responses to a questionnaire in which the respondent is asked to consider what the person is most likely to do in a given situation. The responses then form the basis of a behavioural profile, which tells us something about the respondent's behaviour in particular situations.
Workplaces need all types of employees, and all responses to the DiSC analysis are equal. That is why DiSC is not a test, but a profiling tool to help managers ensure that employees have a working life that matches their personality profile.
Why is it called DiSC?
The DiSC profile is based on four main behavioural traits that reflect the natural behaviour we have developed during our lives – based on the experiences we have had.
The letters in DiSC stand for the four parameters on which the profile tool measures our behaviour:
Dominance 
influence 
Stability 
Conscientious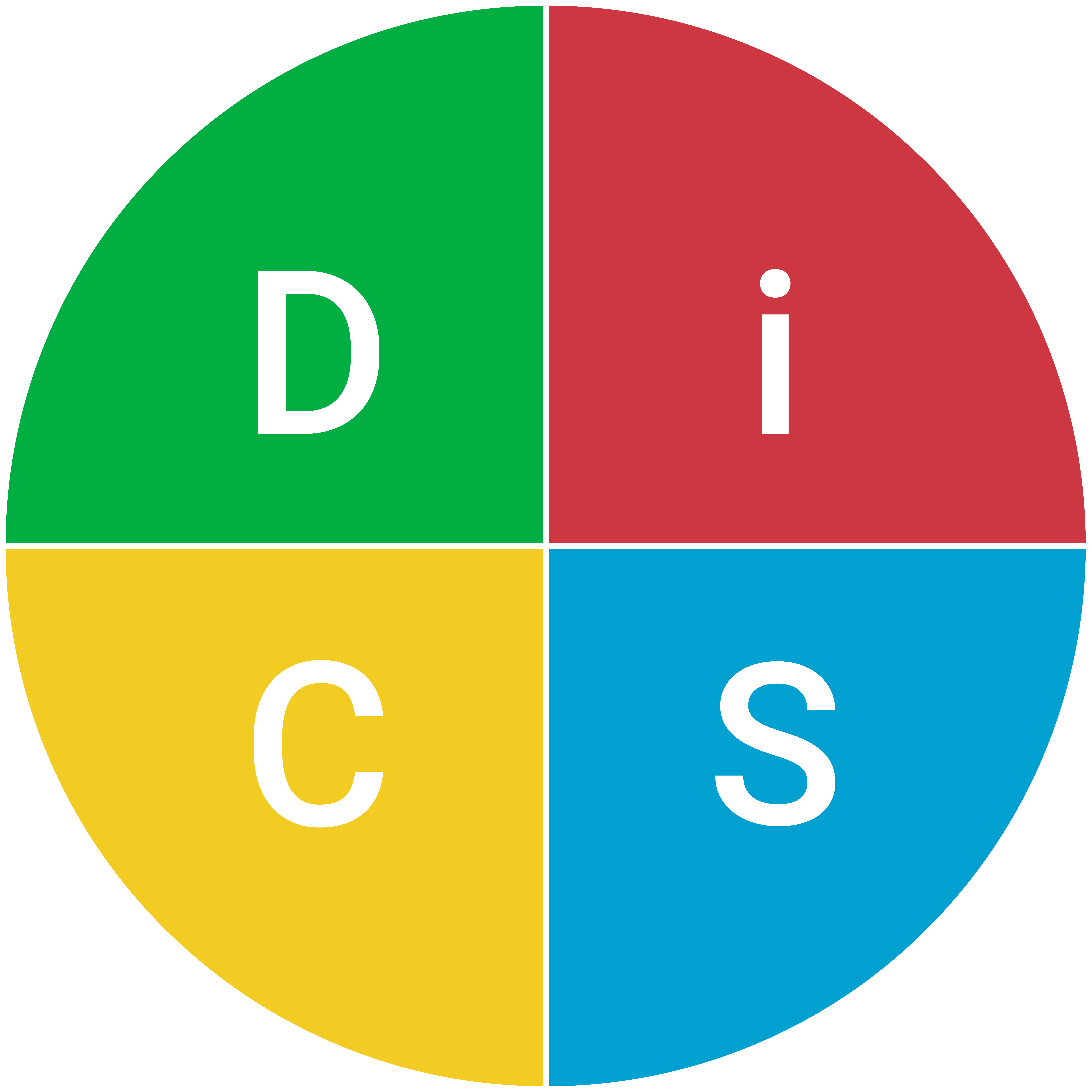 The four behavioural traits are visualised in the DiSC model with a letter and a colour that influence our behaviour. Together, they describe our patterns of action, motives, communication style and preferences in different situations.
The overall objectives of DiSC profiles
DiSC profiles can help companies make employees' personal strengths and development areas visible, so they can use their personal profile more effectively and understand their own behaviour in specific situations. Therefore, DiSC analyses can be used as a development tool to create a deeper basis for individual, management and group development.
When can a DiSC profile be used?
Companies may have different purposes for using DiSC as a development tool. Whatever the ultimate goal, DiSC can contribute to a deeper understanding of both managers' and employees' behaviour in particular situations.
At People & Performance, we believe DiSC can be successfully used as a profiling tool in a variety of situations.
Create common understanding with a DiSC analysis
DiSC is a useful analytical tool for understanding individual and group preferences. A DiSC analysis promotes individual development while enhancing a team's ability to work with each other.
"The primary reasons for conducting a DISC analysis are so that manager/employee/co-worker can better understand each other and work together by understanding what drives and motivates the different types and, conversely, what stresses them," says Marianne Duelund Frahm, senior consultant at People & Performance.
What does your DiSC profile mean?
The DiSC analysis provides an overview of our different worldviews, strengths and limitations. The analysis is a development tool to create clearer communication in the workplace to prevent misunderstandings and improve performance.
DiSC analyses as a tool in change processes
Changes in the workplace may be necessary to create efficiency and development, but they may also create uncertainty among employees. A DiSC analysis can help to understand the human aspect of a change process and provide clarity on how to act and manage our own emotions during change.
Build a common language on behaviour and attitudes with DiSC
DiSC person profiles help companies improve performance every day by building a common language of behaviours and attitudes. With DiSC, companies can work to improve engagement, tailor communication, improve team productivity and efficiency and build understanding of each other's preferences.
What DiSC products does People & Performance offer?
People & Performance offers a wide range of Everything DiSC products, each of which aims to optimise human behaviour in order to improve internal communication, teamwork and productivity in organisations.