Strategic Choice 3: How will you use your competencies?
The third strategic choice is all about how you want to use your link between your business' strategy and people's everyday performance, to competitive advantage. What is the current gap between the capabilities you have today versus what you need in the future? Do you need to recruit people whose capabilities better-match the competencies your strategy requires? Do you already have the right potential capabilities and need to culturally align them to a new strategic direction?
Your answers to these questions will help you identify what you need to focus on in terms of integrating your competency development with your talent acquisition, management and retention activities. If you need to recruit these competencies then your competencies will need to be more detailed and include both positive and negative indicators. If you need to culturally align the talent you already have in a new direction then you will want to make the competencies generic enough that a broad range of employees can apply them. If you need to transform a sales force you may need competency descriptions that cover different levels and roles so you can directly link them to bonuses.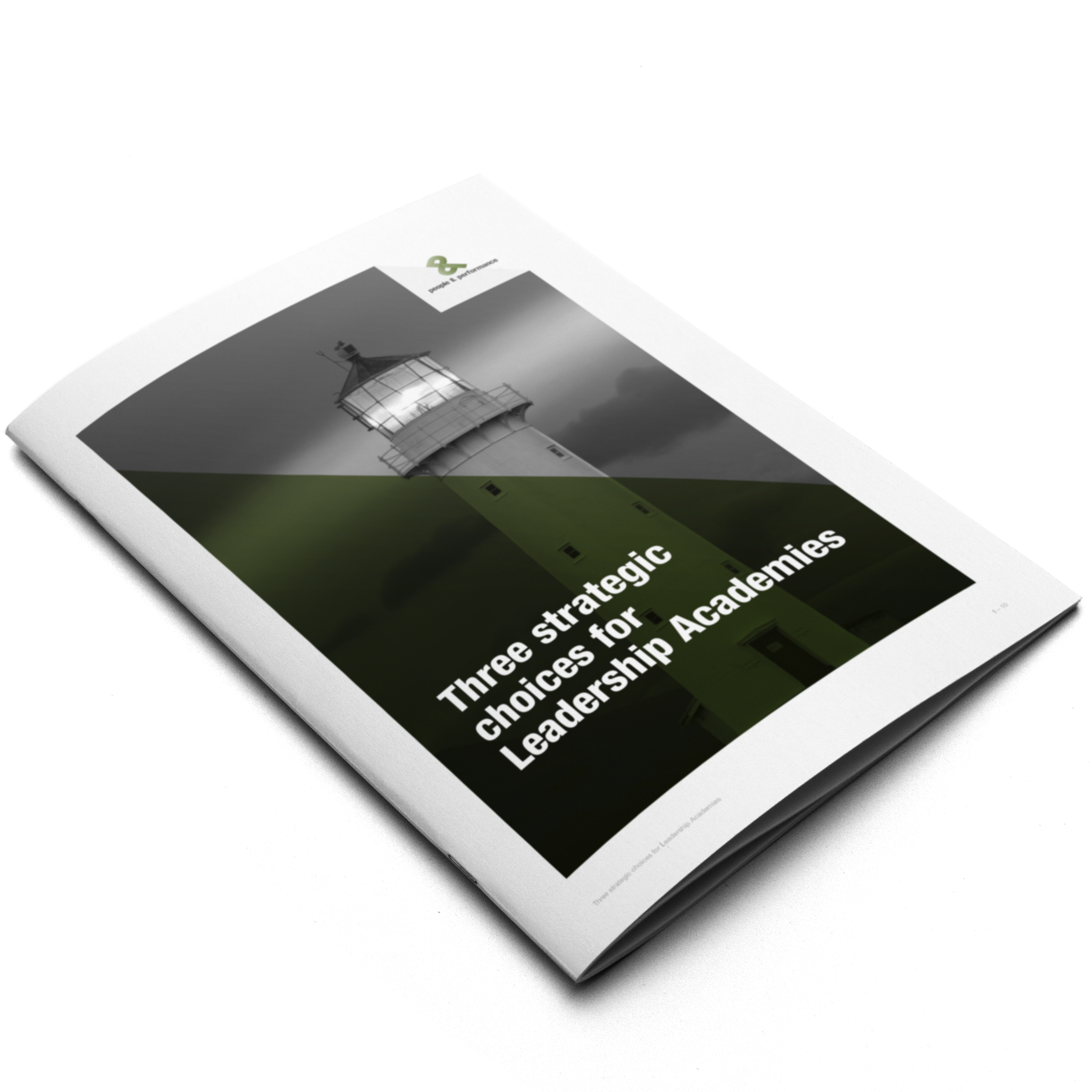 e-book about leadership academies
Three strategic choices for Leadership Academies